Select your favorite candidate and win the preference of voters beating their opponents in funny debates to reach the presidency, and find out what will happen when your candidate comes to occupy the presidential chair.
Winning the game will not be easy as each candidate will use their different abilities and characteristic phrases to attack and thus gain the preference of voters.
(Any resemblance to reality is mere coincidence).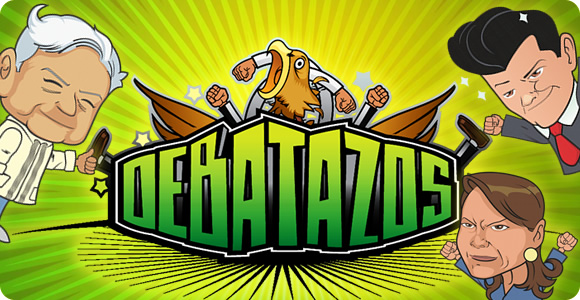 In a very close nation, every six years candidates are gathered to contend for the presidency of this curious nation.
To get the best of them, the 'Debatazo' is held, an event where each candidate must use all his 'mañas' to be the winner.
Let's hope that wins the best one!
We want to hear you ...
Follow Tlakali and leave your comments. It's really important for us.